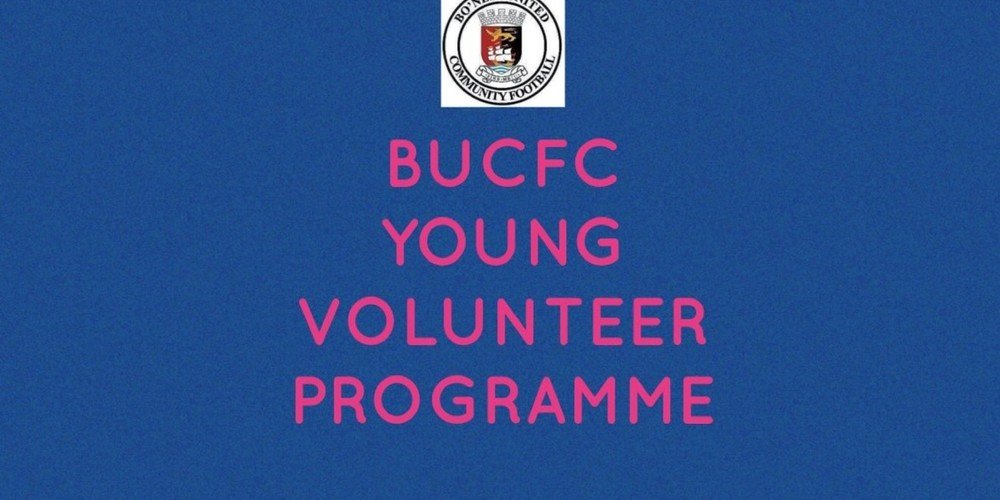 ✴ YOUNG VOLUNTEER PROGRAMME ✴️

We're looking for some young volunteers from our U19 boys, U15/17 girls or 2004s (aged 15+ years) to come and help coach some of our youngest footballers.

We have Little Leos on a Sunday morning and our McDonalds fun football sessions on a Friday evening. You can choose to help out at either of these sessions, or both if you'd like to.

For anyone that volunteers, we pledge to provide the following:

⚽️ Full financial support to attend;
▪️Scottish FA level 1.1 coaching course
▪️First Aid course
▪️Child wellbeing course
⚽️ Full coach training kit
⚽️ Mentoring and ongoing support delivered by one of our fully qualified coaches
⚽️ A small payment may be available, but we'll tell you more about this at the start-up meeting.

How will this programme help you as an individual?

▶️ Develop leadership skills in a safe and supportive environment
▶️ Saltire award points
▶️ Duke of Edinburgh award points
▶️ Looks impressive on your CV for future employers
▶️ You'll feel like a celebrity when the kids recognise you and shout your name in Tesco! ?

This is a fantastic way to give something back to the club that supported you on your footballing journey, and you'll be making a huge difference to our youngest players.

To register your interest, please email community@bucfc.com
[If you are under 16yrs, please ask a parent to do this for you]

We'll be in touch to let you know when we'll be holding our start-up meeting. This will be a good opportunity to find out a bit more and ask some questions.

Thank you ?


Back to news