About the Club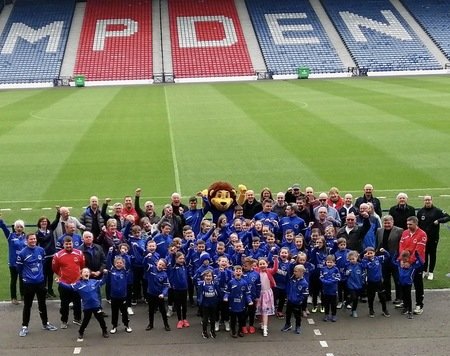 Founded as a one team Boys club in 2006, Bo'ness United Community Football Club has grown to include over 326 players and over 70 volunteers.
We provide a safe and positive environment for young players to participate in football, nurture their skills and have fun. We develop strong, supportive, qualified coaches and have a strong team of volunteer administrators and officials.
We are a volunteer led club who give everything to provide as many opportunities and experiences to our players as we can. From football festivals to match day trips to SPL and EPL games, we fit a lot in.
Our girls pathway increases to grow and plan is too in future create a clear football pathway fror girls football. Players and coaches across the club have also enjoyed training sessions, matchday experiences and expos with Hearts FC and Rangers FC.
We were the first youth football club to become a partner of the SFA Football Memories Programme, sponsoring a memories box and carrying their logo on matchday zippers.
We are proud charity partners with Barnardo's Scotland and proud to support a fellow charity to help young children in Scotland.
As well as training and matches, we run a McDonalds Friday Night Fun Football programme along with over 35 mens football and Ladies recreational football. We also run holiday camps with partners and host specialist training with Kevin Thomson Academy (KTA) and Rangers Soccer Academy coaches
Learn More About
BUCFC 2004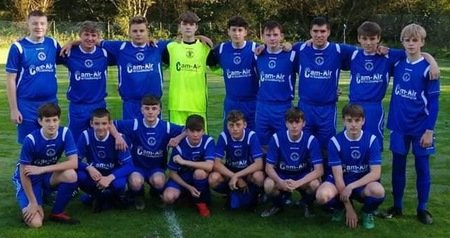 2004 are the last age group of the original boys club before rebranding as a community club
2004 age group has moved from 2 teams at 7 a side into 1 at 11 a side
having played in Fvfda league for most of journey 2004 age group now play in Central Scotland league
pleasing for Bucfc is that a few players have only ever played with Bucfc on football journey
BUCFC 2007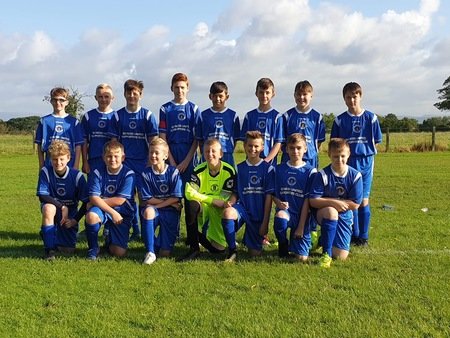 2007 age group were formed via jnterest in original club mini kickers programme
The age group started as fun fours blue and white team and succesfully continued this journey from fun four football via 7 a side onto 9 a side football as 2 teams within age group
Moving to 11 a side football blues and whites succesfully movrd into 1 age group with many boys who have completed pathway from fun fours football.
BUCFC 2008
In2008 age group was formed from second mini kickers programme
2008 age group started with 3 teams at fun fours and super 5's set up , blue white and red
Then into 2 teams on reaching 7 a side football (red and white)
Both teams within age group completed 7 a side and 9 a side football in Fvfda league set up and next season will see 2008 age group start on 11 a side football as one main age group
BUCFC 2009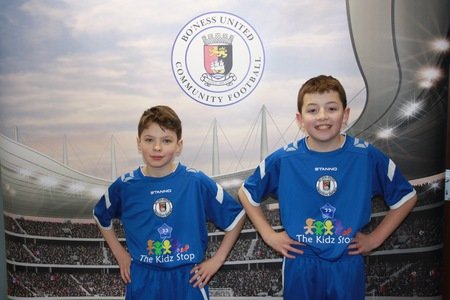 Bucfc 2009 age group was born when Bucfc started second mini kickers programme in 2016
Bucfc 2009 started with 2 teams at fun 4's quickly expanding to 3 teams blue white and red.
This continued to first season of 7 a side football
Bucfc 2009 then into 2 squads This move has given strength to the age group
A recent move to Central Scotland football league has given both coaches and players confidence at 7 a side football as age group prepared to move to 9 a side football in future.
BUCFC 2010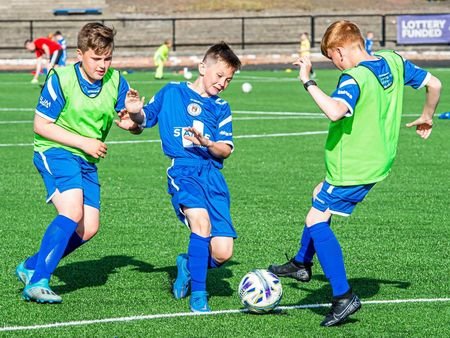 2010 age group started as blue and white teams at fun four football and then onto super 5's as 2 teams
Now in second year of 7 a side football it is now a stand alone age group building towards 9 a side football and onto 11 a side football journey.
BUCFC 2011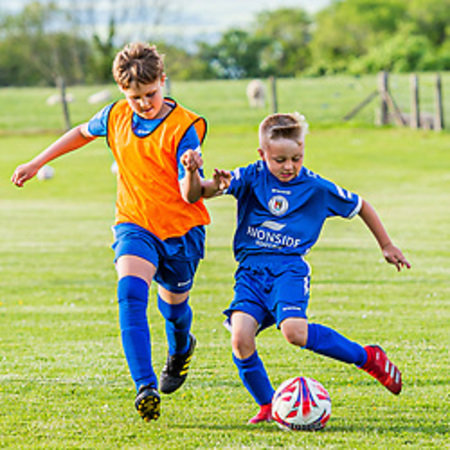 Bucfc 2011 started as a age group with 2 teams at fun fours moving to 3 teams at super 5's yellow black and red
Bucfc 2011 age group opted out of fvfda league moving to central scotland league at 7 a side this allowed age group to revert back to 2 teams with growth to expand both teams within age group going forward.
BUCFC 2012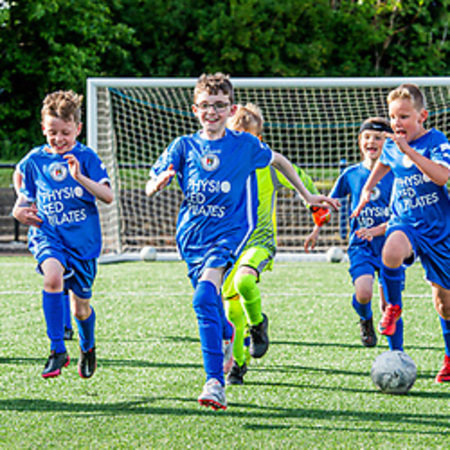 2012 age group was first age group to play fun fours in a successful trial programme where they played first football against pkayers a year older than themselves.
This has given age group strength to build 3 individual teams within age group and play 2 years at fun 4's
like other age groups 2012 opted out of fvfda league and now travel to Central League giving players another opportunity to continue to develop.
BUCFC 2013
2013 similar to 2012 started on journey early at fun fours starting 6 months before registered date
This giving coaches and players opportunity to develop players under less scrutiny
2013 age group consists of 2 teams blue and white and are enjoying new expierences in central league set up
BUCFC 2014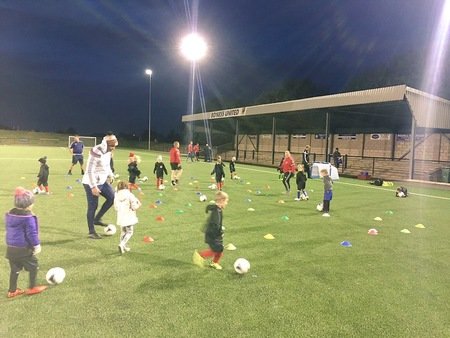 2014 play there football within central FA league set up
the age group grows from strength to strength and enjoys training at the murries and newtown park
BUCFC Little Leos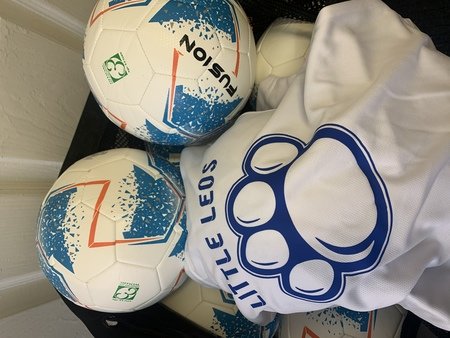 Little Leo's is pre school group inspired by club mascot leo
Little Leos is organised by Michael Burnett and supported by mix of volunteers from within club
idea is for pre school youngsters take first steps into football and then move to organised football age groups when aged to do so
in mean time lets allow children to have fun while making freinds on football field
BUCFC U13 GIRLS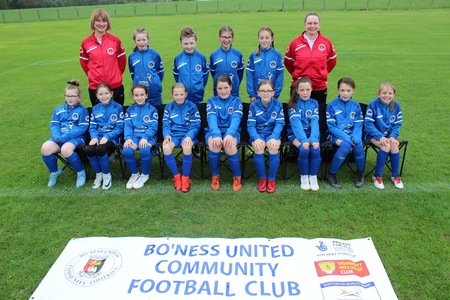 Bucfc under 13 girls the main age group started girls section within bucfc
firstly as under 11 age group in 2019 bucfc took decision to move age group girls into under 23's competitve football
This move allowed girls to gain half season in league before full move in 2020
The move allowed girls to gain much expierence in a competitve environment
BUCFC U15 GIRLS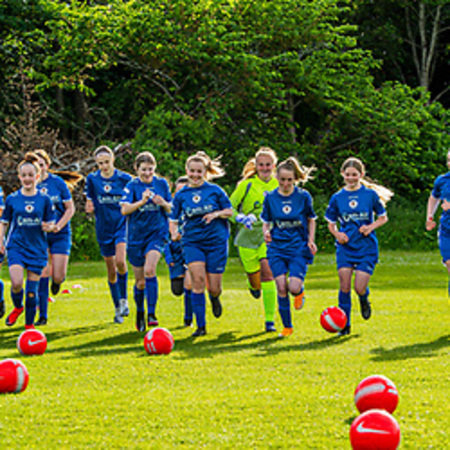 Bo'ness under 15 girls currently play in central region league and this is first year at 11 a side


The majority of girls moved from under 13 age group known as bucfc blue team the girls were succesful topping league in 2019 and then second season finishing 3rd at 7's
15's jumped to 9 a side football but into pre season quickly moved to 11 a side football
BUCFC U7-9's GIRLS
Bo'ness united community football club girls at under 7 and under 9's have grown so quickly becoming one of largest groups within Bucfc
Age group are enjoying fun 4 matches and play without fear against counterparts
Under 7's train monday night 6-6.45 pm under 9's 6.45 to 7.30 pm
BUCFC U9/11 GIRLS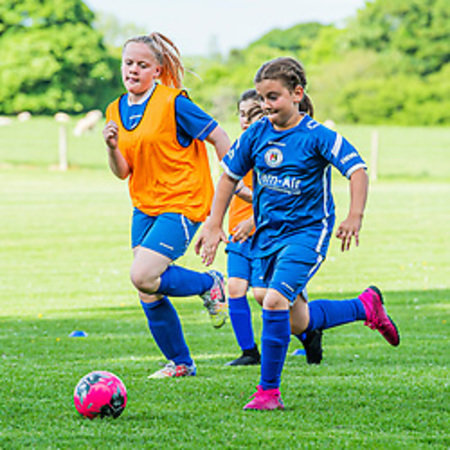 Our Under 9/11 players play fun football 5 a sides at Under 9s and 7 a sides at Under 11s.
One of the benefits of girls football is the flexability for girls to move between age groups.
BUCFC Under 9/11's train monday nights.